Download and install steps for Replay Data Plus Demo
updated on 11/1/2023
1. Download and import into Ninjatrader using the Control Center/Tools/Import/Ninjascript menu.
2. Restart NinjaTrader
3. After the restart, find the new Replay menu in the Control Center - Tools menu.
See ReplayDataPlus functions below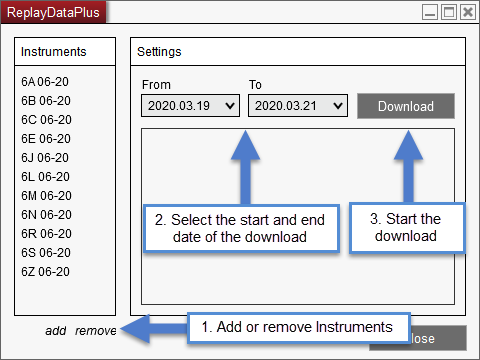 Limitations of the demo
- Download only the last 3 days of Replay Data for every instrument.
- Expire after 7 days
*Product Compatibility: NT8 8.0.14.0 - NT8 8.1.1.7
You can purchase the product below.

Winter Sale. Use coupon code
WINTER20
to get 20% off everything.