Download and install steps for Replay Data Plus Demo
1. Download and import into Ninjatrader using the Control Center/Tools/Import/Ninjascript menu.
2. Restart NinjaTrader
3. After the restart, find the new Replay menu in the Control Center - Tools menu.
See ReplayDataPlus functions below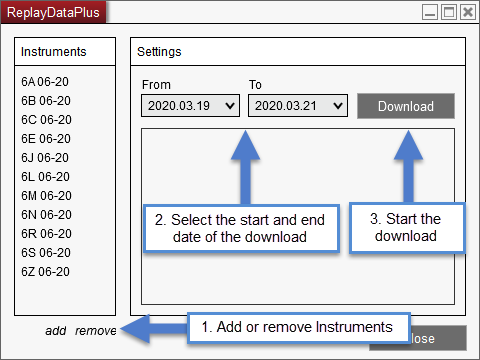 - Download only the last 3 days of Replay Data for every instrument.